The Combustibles are proud to be a small part of the journey of Indian music that is featured in the Indian Music Experience (IME) Museum in Bangalore. India's first and only interactive music museum, IME opened for full operations in 2019, just prior to an extended slowdown due to COVID restrictions and shutdowns through most of 2020 and into 2021. However, IME is now fully operational and welcomes a large number of visitors. https://indianmusicexperience.org/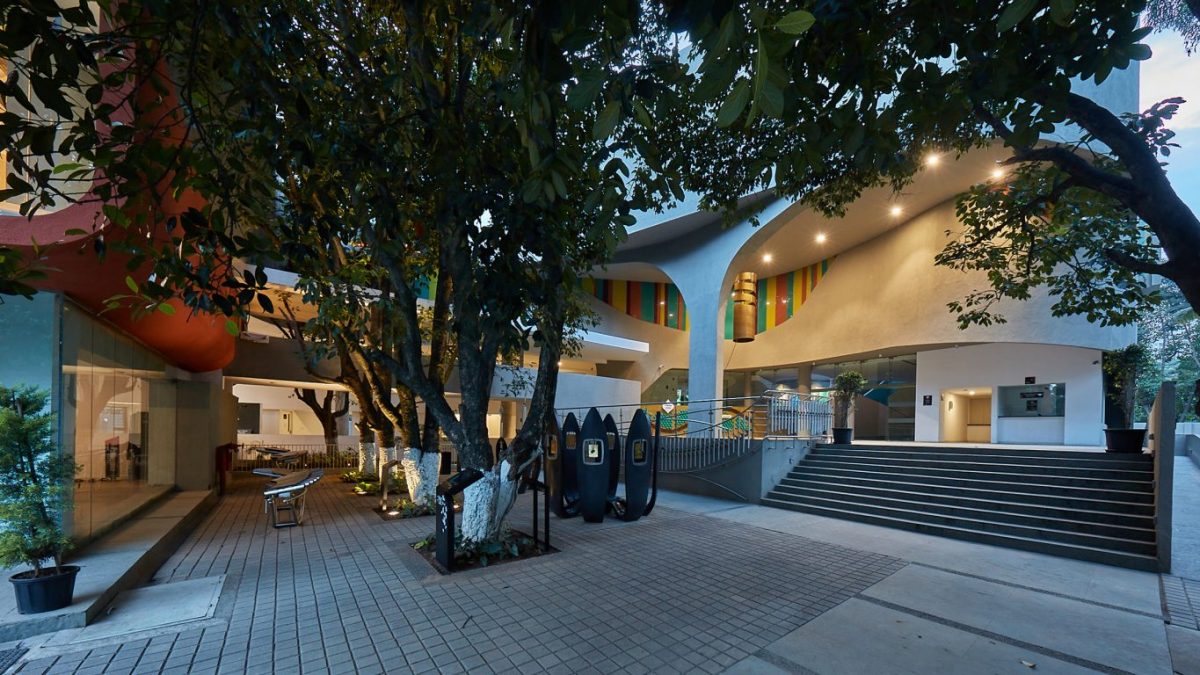 The Combustibles were able to share with the Museum many images and memories of the Indian rock music scene from the late 1960s and early 1970s. These are now visible in the Contemporary Expressions Gallery on the 3rd Floor of the Museum – one of the nine Galleries that comprise the Museum's primary exhibits. Visitors can also use the headphones in the Indie Music section of Contemporary Expressions to listen to The Combustibles original recordings of singer Everett Perry's compositions of Watch Her & Some Peace of Mind.
The IME website now provides a 3-D Virtual Walkthrough that allows viewers to tour the Museum if they are unable to visit in person – and a detailed guided tour by IME Director Manasi Prasad is also available on YouTube:
Virtual Walkthrough: https://indianmusicexperience.org/walkthrough/ime-virtual-walkthrough/
Screenshots from the Contemporary Expressions section of the Museum, that include The Combustibles, are visible in the images below.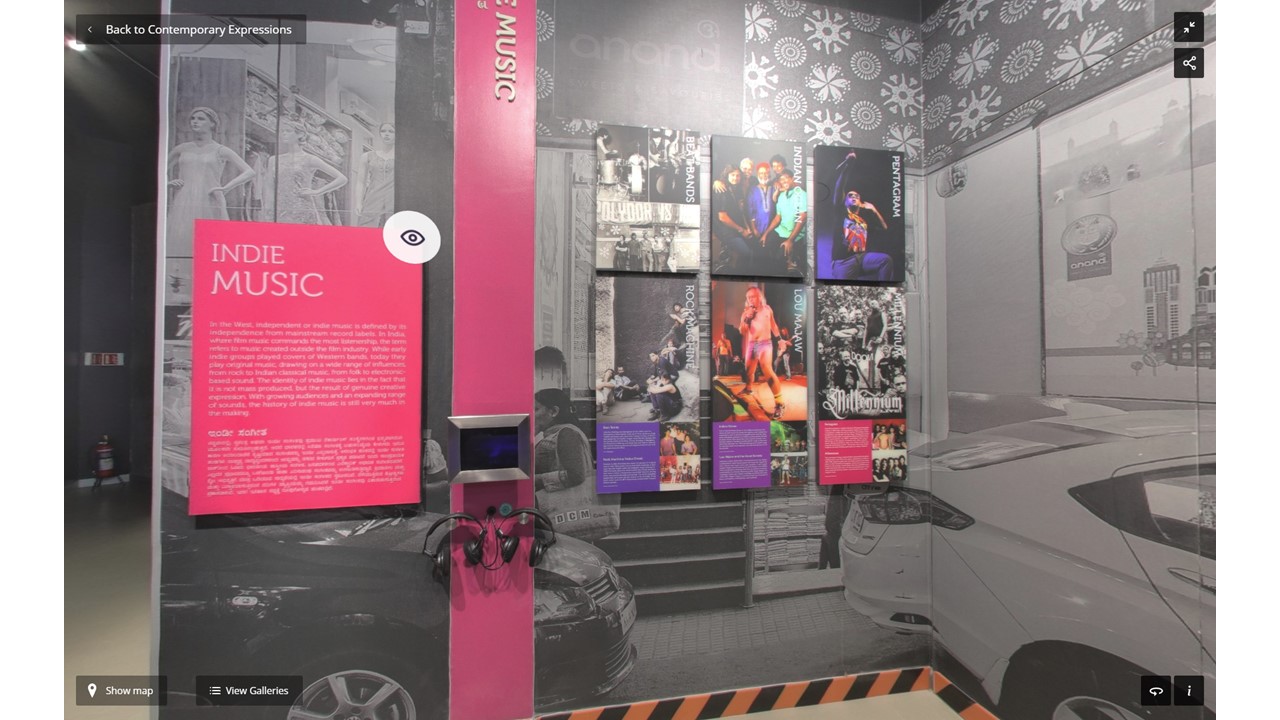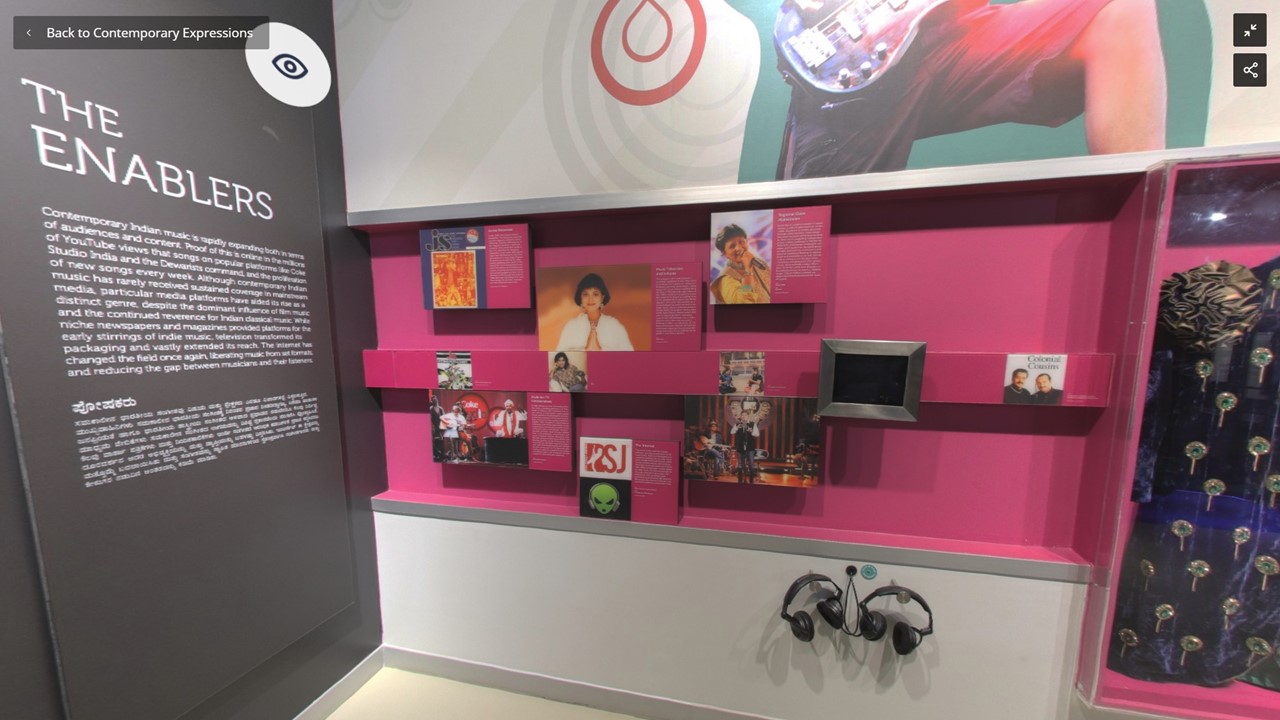 Guided Tour: https://www.youtube.com/watch?v=ofcuuOVStb0