Wishing Lionel a speedy recovery from his nasty recent fall. Thanks to the great team at The Royal London Hospital for the successful surgery and their superb work in putting him on the road to recovery.
Looking forward to seeing him pick up a Fender Strat again and play his superb solo to Watch Her – as he did in Bombay fifty years ago!
A belated Birthday Party is planned for Lionel at the Dishoom Carnaby – where he can pose again in front of his photos with The Combustibles on Dishoom's Wall of Fame!
Best Wishes from bandmates, family, friends and fans from London, Bombay, Las Vegas and around the globe.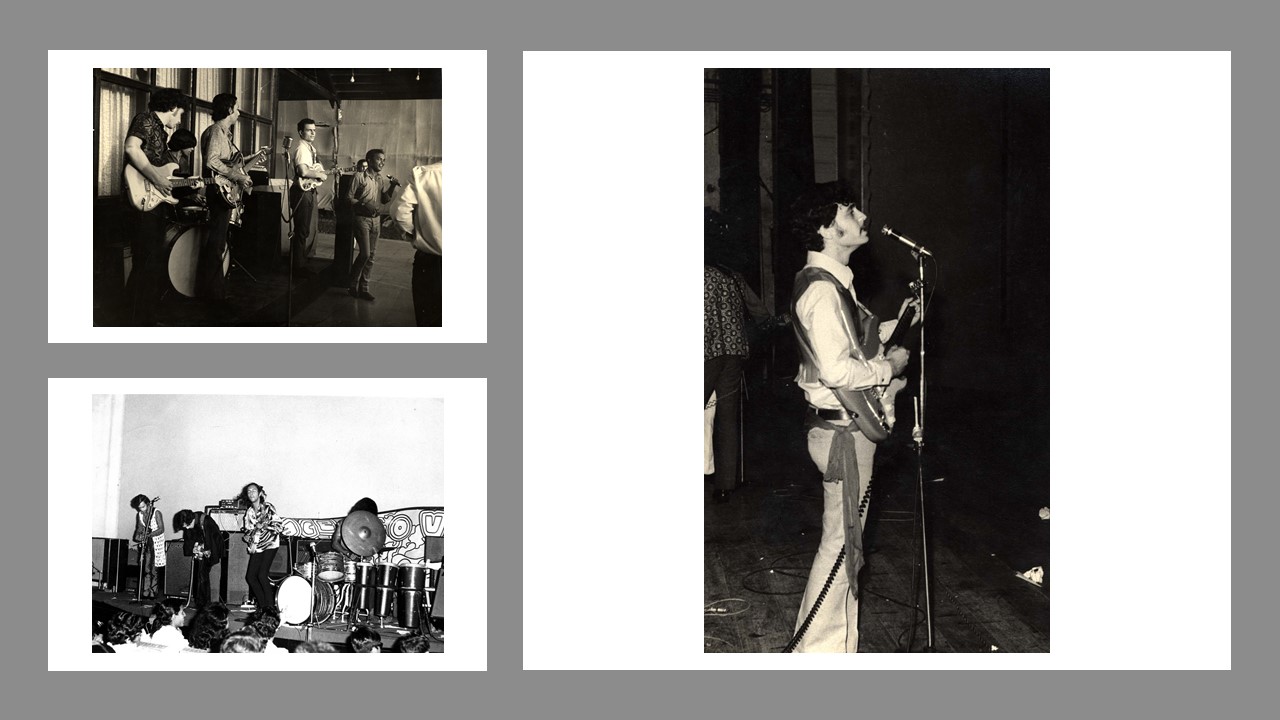 At Shanmukhanda Hall (right)
With the band at Sun-n-Sand Hotel, Juhu (top left)
Performing Live at the Polydor Woodstock Movie Screening @ Eros Theater (bottom left)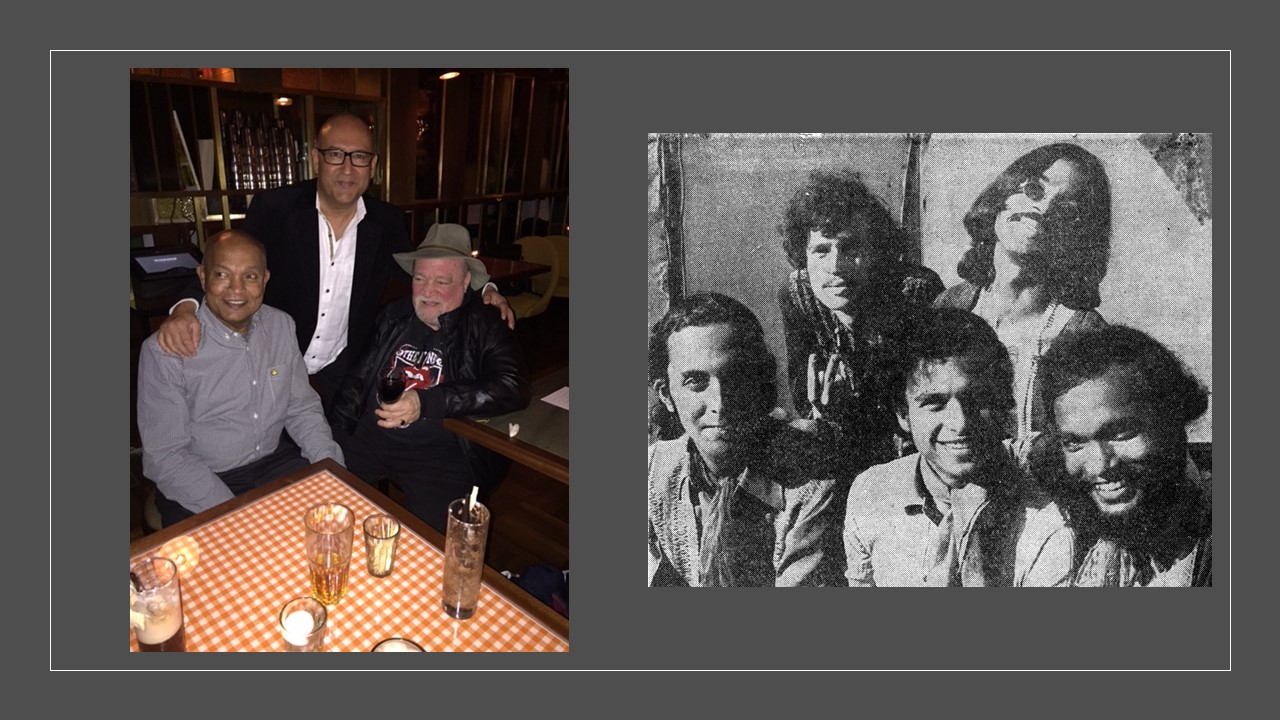 At the Dishoom Carnaby opening in London, October 14, 2015. With Everett Perry (seated) and Reynold D'Silva (Founder & CEO of Silva Screen Records, London)
JS Magazine publicity shoot, Bombay