It's October 12, 2016 and The Moody Blues – during their Nights in Las Vegas residency at The Venetian in Las Vegas – had finished their set with the final encore of Ride My See-Saw. Forty-six years earlier, October 3, 1971, The Combustibles had just finished their set with the same song, one of their most requested covers and inevitably played as the opening or closing song at major concerts such as the Cadbury's Five-Star Super Show at Shanmukhananda Hall in Bombay.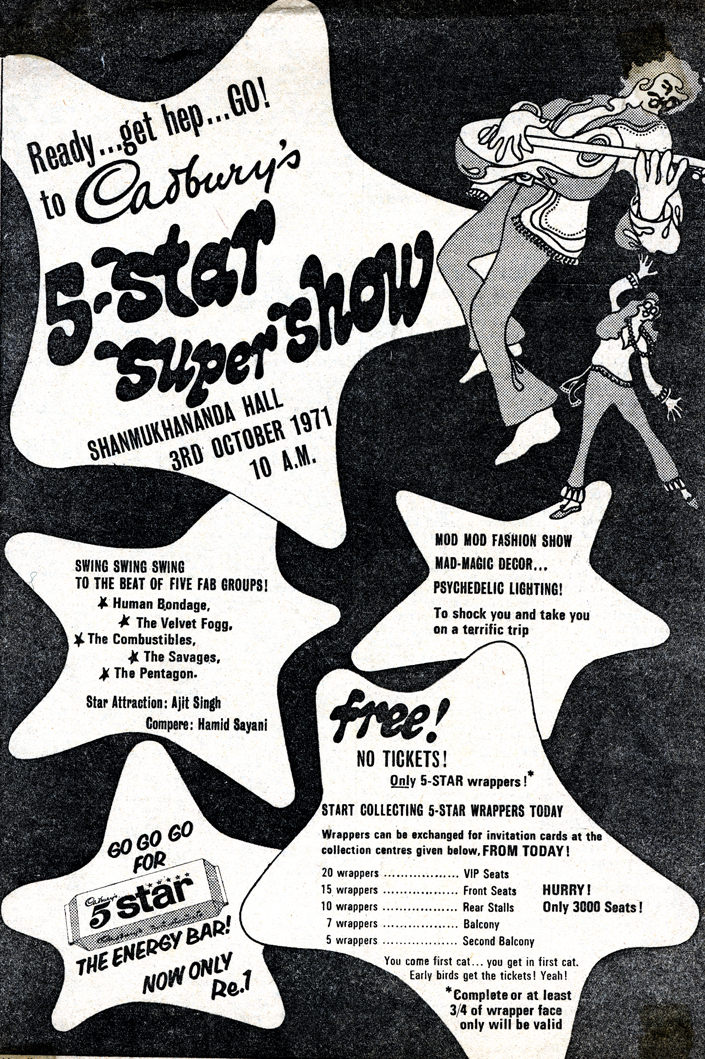 While an uninformed local journalist had misidentified the song as Ride My Caesar (!) – it "…drew much applause from the audience" as the article notes. While the complex harmonies and orchestral arrangements that characterized the Moody Blues sound made covering the band's songs very difficult for the guitar-sound based Combustibles, "Ride My See-Saw" provided the opportunity for Everett and George to harmonize together perfectly in this rocker for the ages.
Read the JS magazine story about the Cadbury's show here.
Now, Nissim had the opportunity to meet Justin Hayward, John Lodge and Graeme Edge backstage before the concert at the Venetian, and to thank John for writing See-Saw and loaning it to The Combustibles for many a performance decades earlier!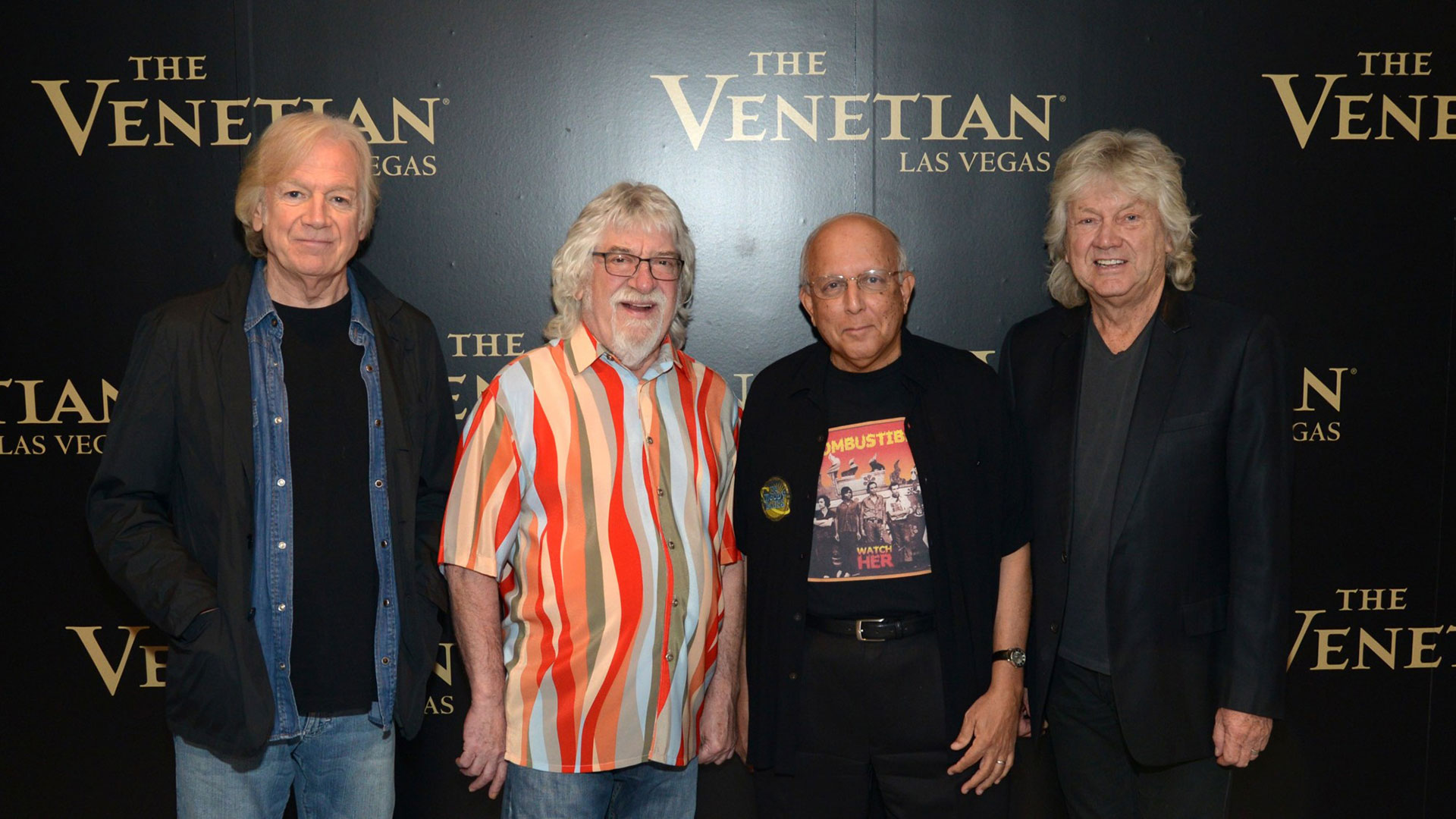 The Moody Blues – in Timeless Flight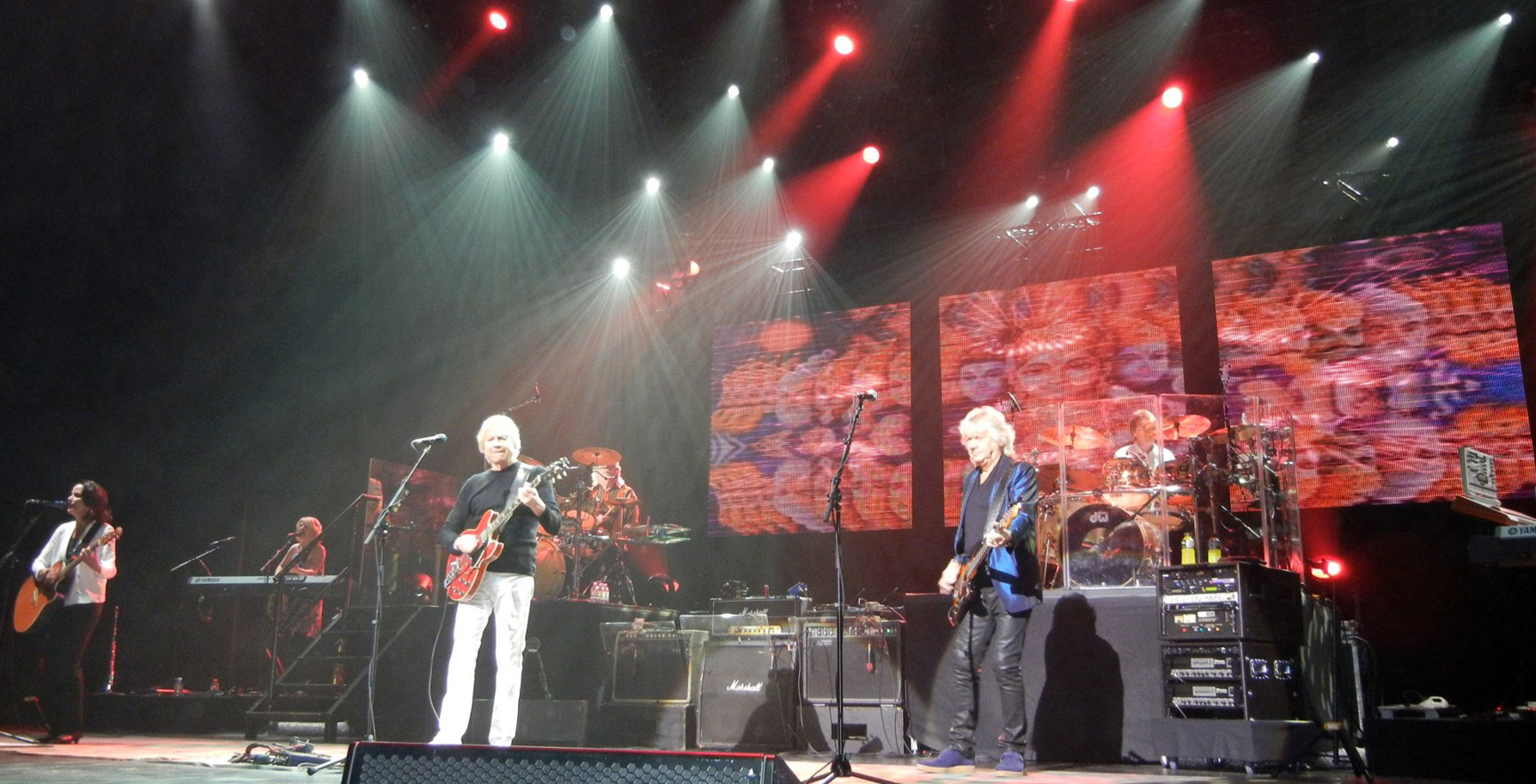 Graeme Edge talks about his stroke and demonstrates his full recovery during Higher & Higher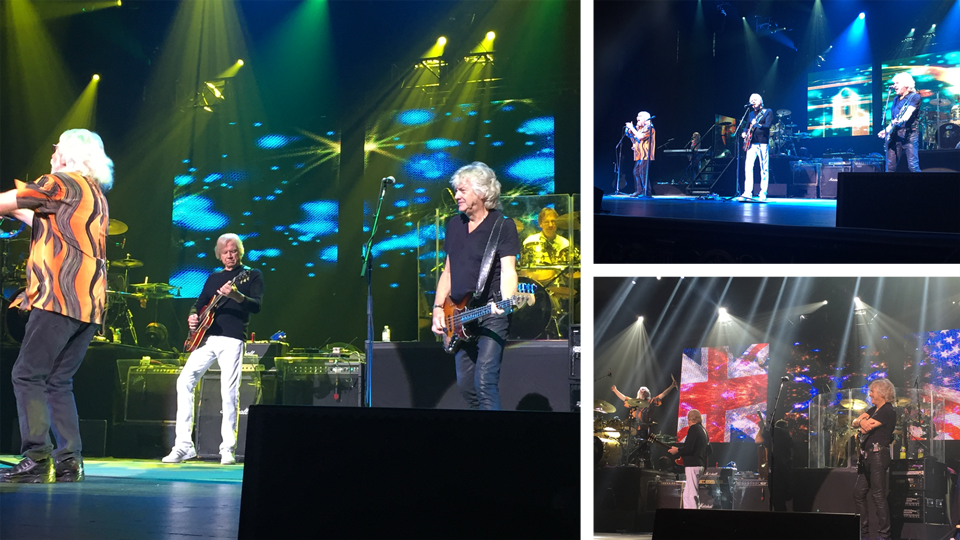 Justin Hayward and John Lodge – the musical and songwriting heart of The Moody Blues – and at the core of their amazing harmonies.
The concert is over on October 12, 2016, and the set-list as always ends with Ride My See-Saw!