The Centre for Indian Music Experience (IME) in Bangalore – India's first museum devoted to the amazing history of the country's music – began the first stage of its opening with the inauguration of its Sound Garden and Café on July 29, 2017. The Combustibles – now celebrating the 50th Anniversary of their founding – are proud to be a small part of this journey of Indian music, which will be illustrated when the main museum (http://indianmusicexperience.org/) opens at a date still to be announced – possibly later this year.
"The Indian Music Experience (IME), located in Bangalore, is a first of its kind; making it India's first ever experiential music museum where visitors can go and not only look at or read about the instruments and journeys through music; but, they can do a lot more—they can actually play these instruments, and much more. Modelled along the lines of the very famous Museum of Pop Culture, in Seattle, IME consists of musical installations, classes, a café, as well as a sound garden, all of which enhance one's musical experience on visit." – Dessidre Fleming, MensXP, July 29, 2017
The promotional video below provides a visual of the vision of IME's founders, i.e. Life Without Music Is Like A Body Without Soul.

The opening of IME's Sound Garden has generated enthusiastic reviews as seen in some of the press coverage below.
http://www.thehindu.com/todays-paper/tp-national/tp-karnataka/indian-music-experience-opens-sound-garden-in-bengaluru/article19388950.ece
http://www.mensxp.com/culture/arts/38544-india-gets-its-first-experiential-music-museum-in-bangalore-it-rsquo-s-art-extraordinaire.html
http://worldarchitecture.org/architecture-news/cvczz/a_unique_interactive_music_museum_is_ready_for_opening_in_bangalore.html
The computer-generated images here provide a glimpse of the excitement that lies ahead.
The Interior of IME (images courtesy of Architecture Paradigm Pvt. Ltd.):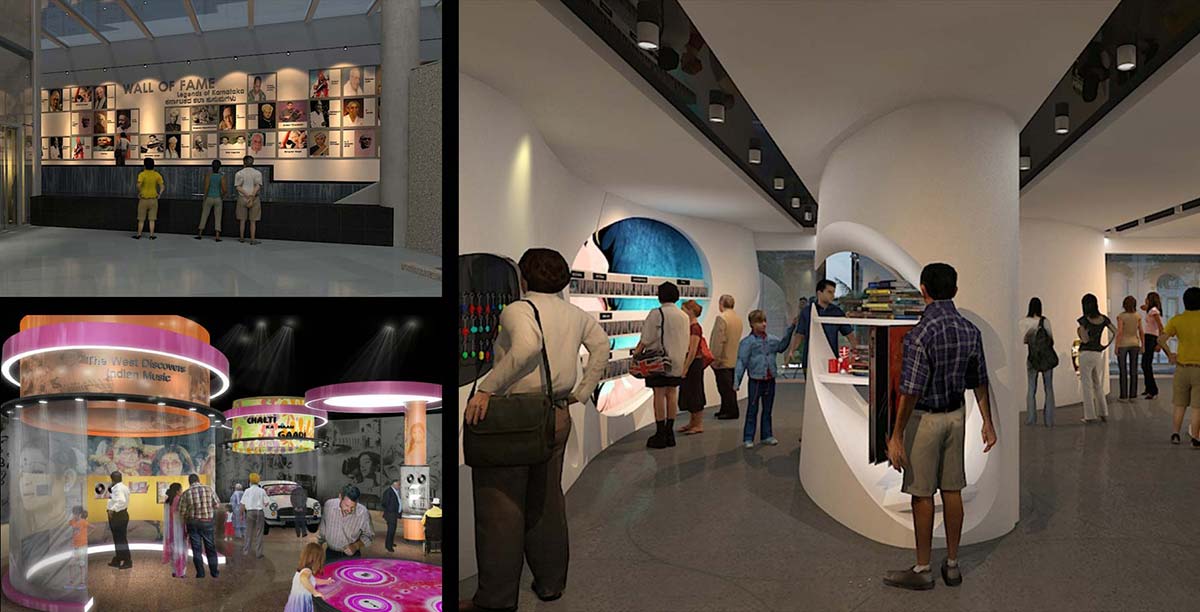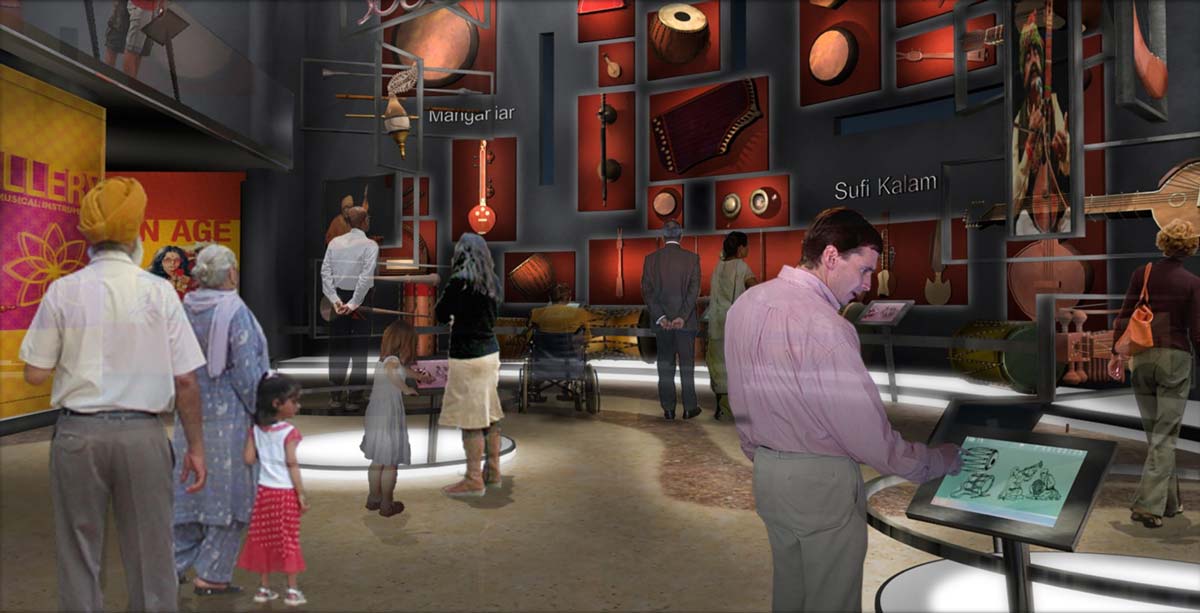 Exterior Images of IME: