Dishoom – London's extremely popular and highly regarded chain of restaurants modeled on the fast-vanishing Irani cafes of Bombay – opened its newest location on Kingly Street in Carnaby on October 14, 2015. As its owners explain: "When we began thinking about Dishoom Carnaby, we came across a surprising relationship that flourished in the 60s, when Western influences kicked off a rocking music scene in Bombay. We were drawn in by this cul-de-sac of history and contacted Sidharth Bhatia, author of the book 'India Psychedelic' as well as many of the musicians of the time." The Combustibles are proud to have been part of this project and thrilled to have a number of the band's images appear on Dishoom Carnaby's Wall of Fame as we call it!
THE OLD IRANI CAFÉS of Bombay have almost all disappeared. Their faded elegance welcomed all: rich businessmen, sweaty taxi-wallas and courting couples. Fans turned slowly. Bentwood chairs were reflected in stained mirrors, next to sepia family portraits. Students had breakfast. Families dined. Lawyers read briefs. Writers found their characters. Opened early last century by Zoroastrian immigrants from Iran, there were almost four hundred cafés at their peak in the 1960s. Now, fewer than thirty remain. Their loss is much mourned by Bombayites." — http://www.dishoom.com/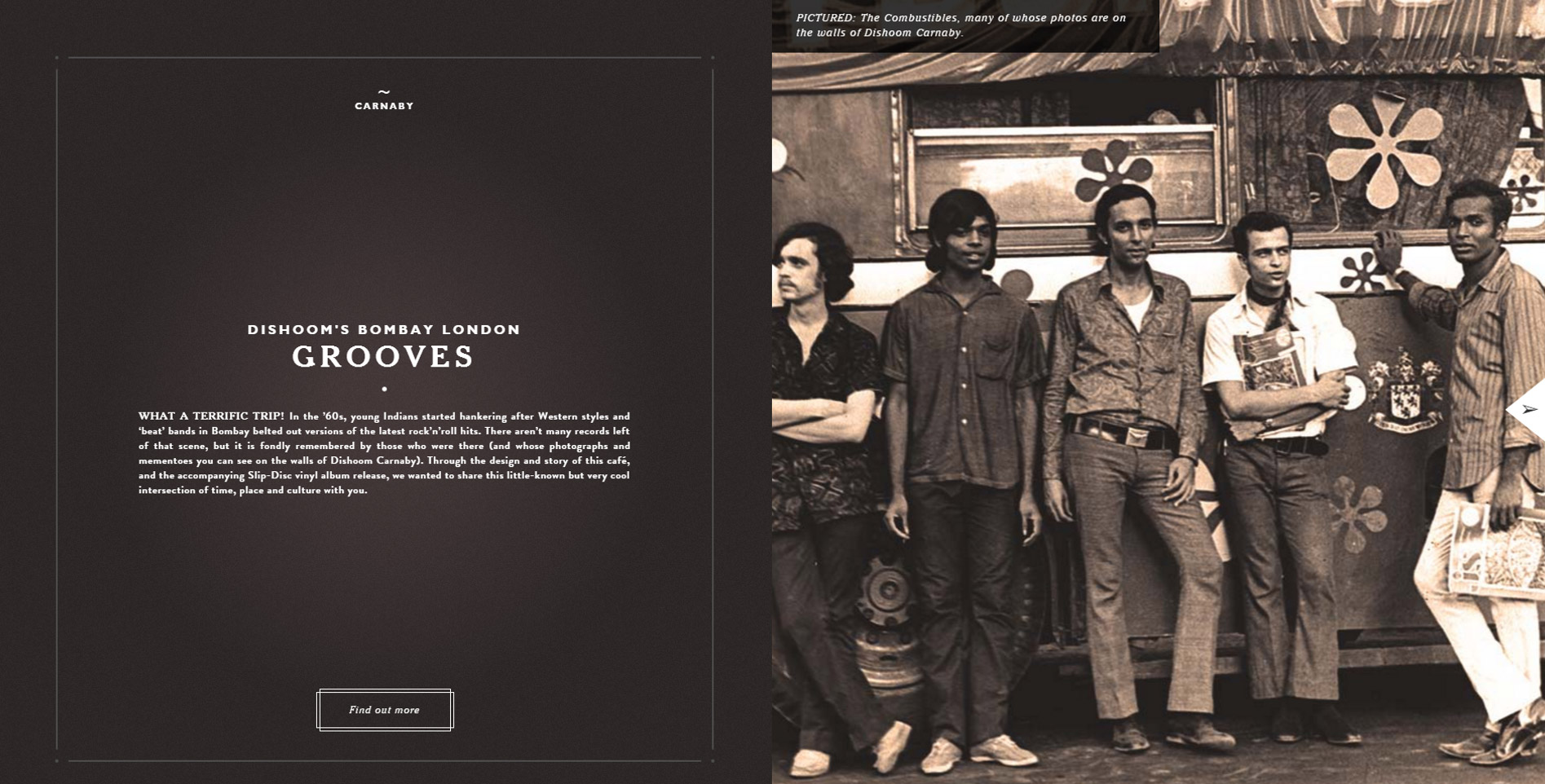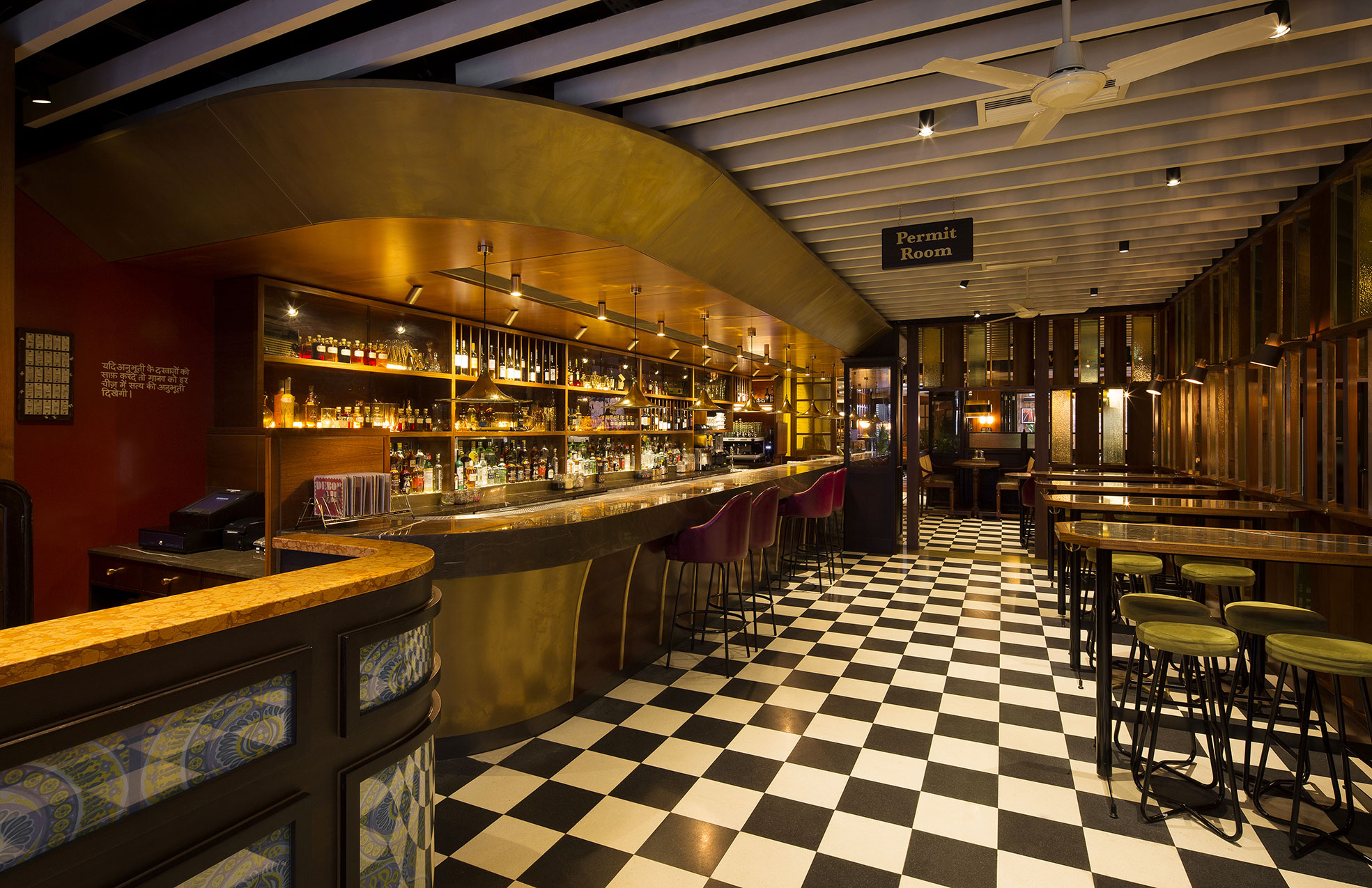 photo by John Carey
Check out a lot more at http://www.dishoom.com/carnaby/, http://www.dishoom.com/music/ and   https://www.facebook.com/dishoomcarnaby/. Make sure you scroll through the entire pages – all the way through and find The Combustibles where you might least expect it!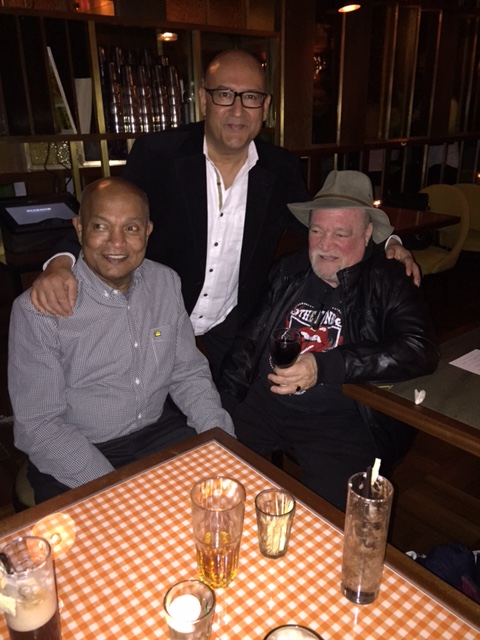 Everett (and wife Valerie) and Lionel (with sister Ellen) attended the opening party for Dishoom Carnaby and thoroughly enjoyed being treated like celebrities again after a somewhat short hiatus of four decades or more! Enjoyed sharing the limelight with Reynold D'Silva – formerly with Brief Encounter in Bombay and now Founder/CEO of Silva Screen Records (London).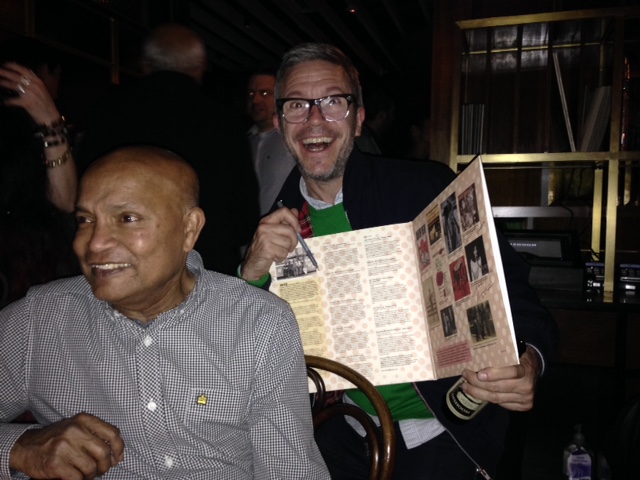 Autograph time again??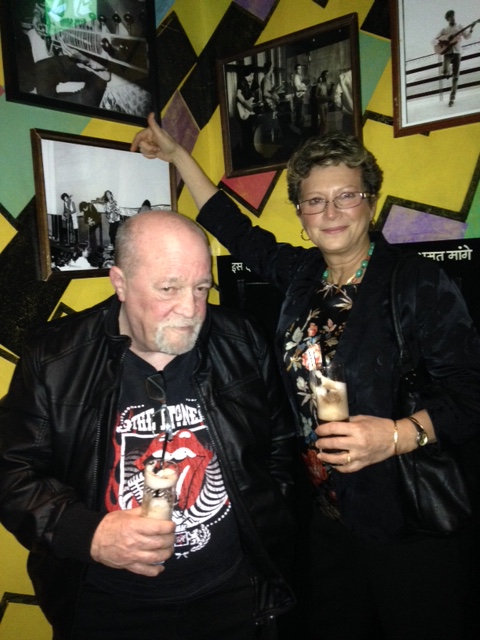 Ellen was always an integral part of The Combustibles experience in the good olde days – with a strong claim to have come up with the band's name! Now, she's again a part of the celebration in London.
The Combustibles on the 'Wall of Fame'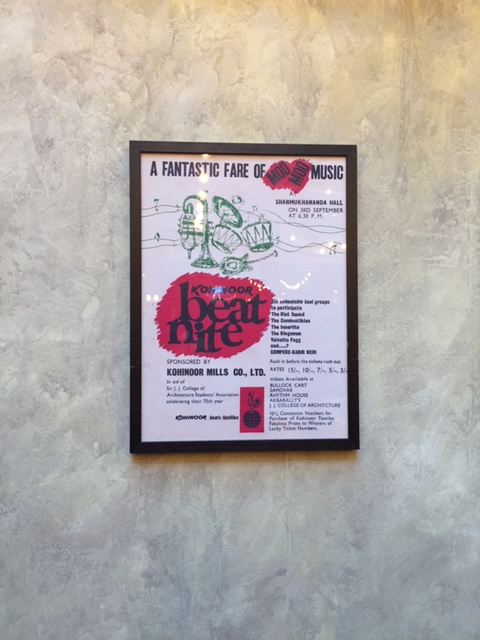 Bombay's venerable Shanmukhanda Hall was the scene of many a "beat show" in the 60s and 70s including hosting the finals of the famous Simla Beat Contests. Here it's time for "Kohinoor Beat Nite" sponsored by one of the city's then leading textile companies. Velvette Fogg – then featuring Nissim's cousin Nandu Bhende on vocals and brother David on bass – are also on the bill.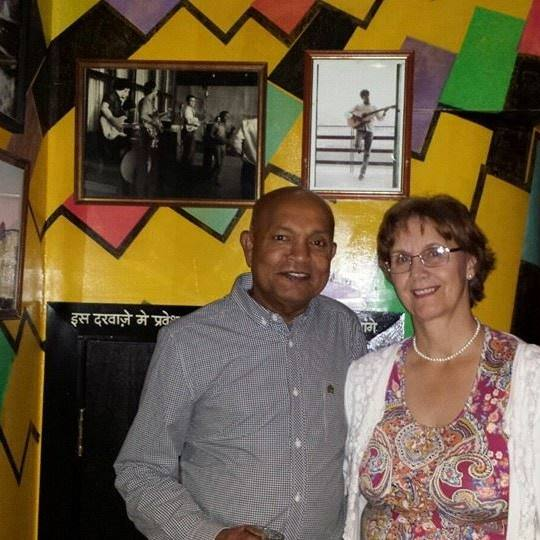 Not having been in Bombay during the band's heyday, Valerie now experiences Everett's celebrity status in London!
For those of our fans and friends who get the opportunity please do visit Dishoom Carnaby, enjoy the incredible food and get some photos alongside some of The Combustibles images on the 'Wall of Fame.' Remember to send them to us at [email protected] and we'll put them on the site!