Multiple images of The Combustibles are included in "Standing By" – the new six-part documentary of independent music in India produced by OML and Red Bull Media House – which premiered on October 14, 2015. Episodes 1 & 2, in particular, focus on the period leading up to the 60s and then the 70s and include great images of the band – including the memorable performance at the "Woodstock" show at the Eros Theater in Bombay when the movie was being shown in January 1971. The most recent Episode 5 also incorporates photos of the band on stage.
"The Beatles trip to India fanned the flames of an already growing hippie culture round the world. This would spiral out of control with the Woodstock festival in 1969 and the film about it that was released the year after. The documentary was screened in India and often had local bands perform on the theater stage before the film was played." Standing By – Episode 1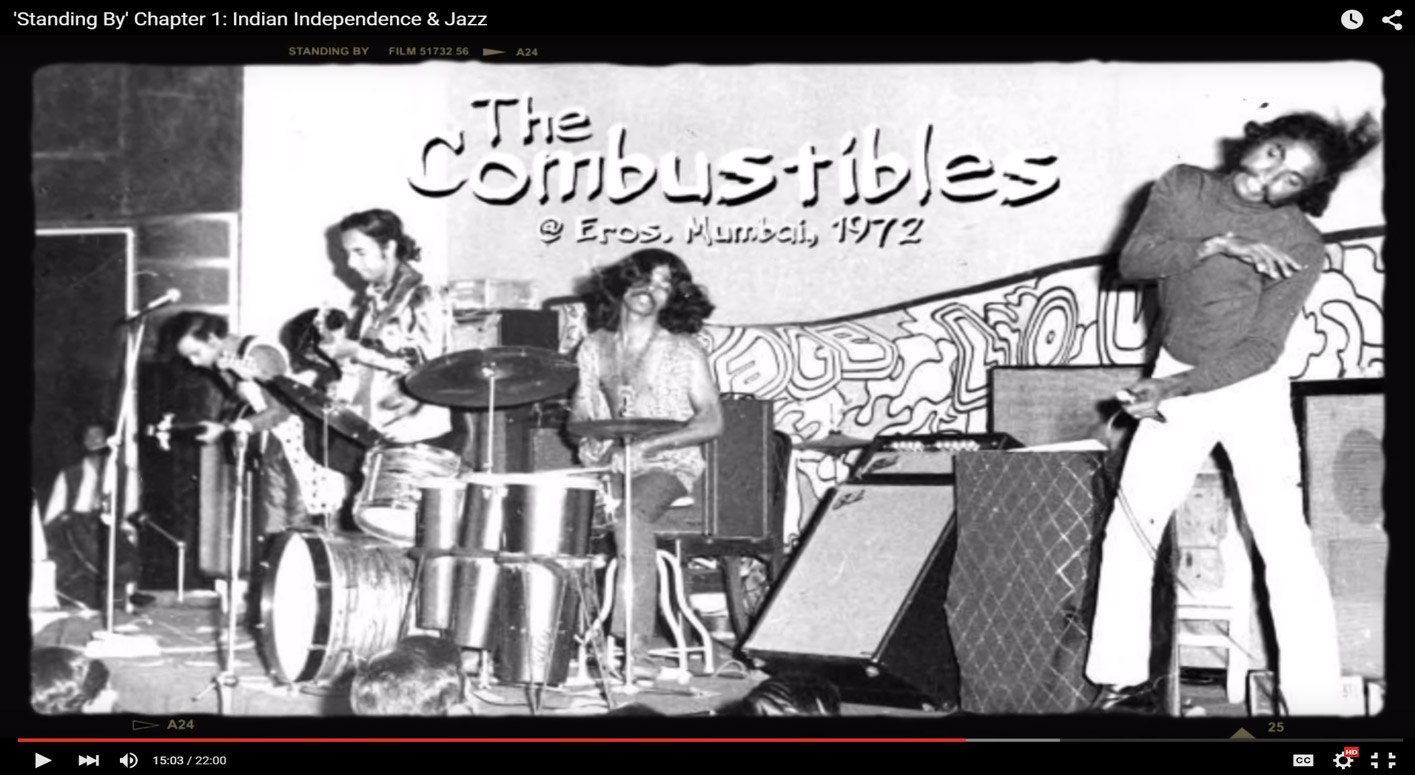 The homepage of the documentary provides a wide range of material about the documentary, full interviews and other archival material, and links to each of the episodes. Check it out here: http://standingby.redbull.in/#/
A full description of the history of "Standing By" is available on the above website.
Check out the first two episodes here and the rest on YouTube:


Episode 3: https://www.youtube.com/watch?v=5CJSDo6SQeQ
Episode 4: https://www.youtube.com/watch?v=-jGKw0_k8rE
Episode 5: https://www.youtube.com/watch?v=3W_GUOCztds
Episode 6: https://www.youtube.com/watch?v=blOdLXXBlCg