George Taylor visits Nissim Ezekiel's home in Las Vegas and over a five day period memories are shared, the re-issue of Watch Her/Some Peace of Mind is heard together for the first time – with a sense of nostalgic wonder of the original recording session in Bombay in 1971 – and, for the first time in over forty years, Everett Perry's original music is played live by members of The Combustibles again!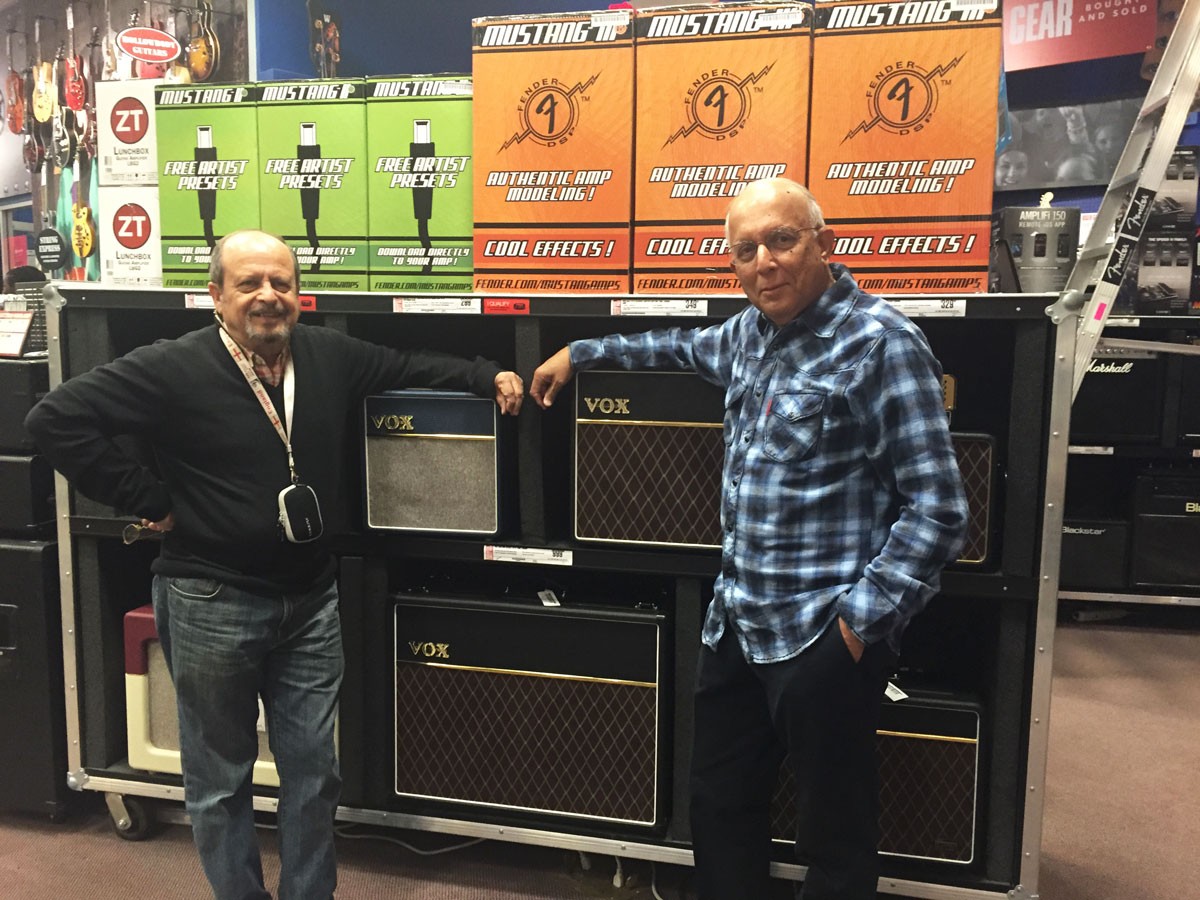 Vox amps always drove the sound of The Combustibles – even decades ago in Bombay when good equipment of any kind was almost impossible to come by.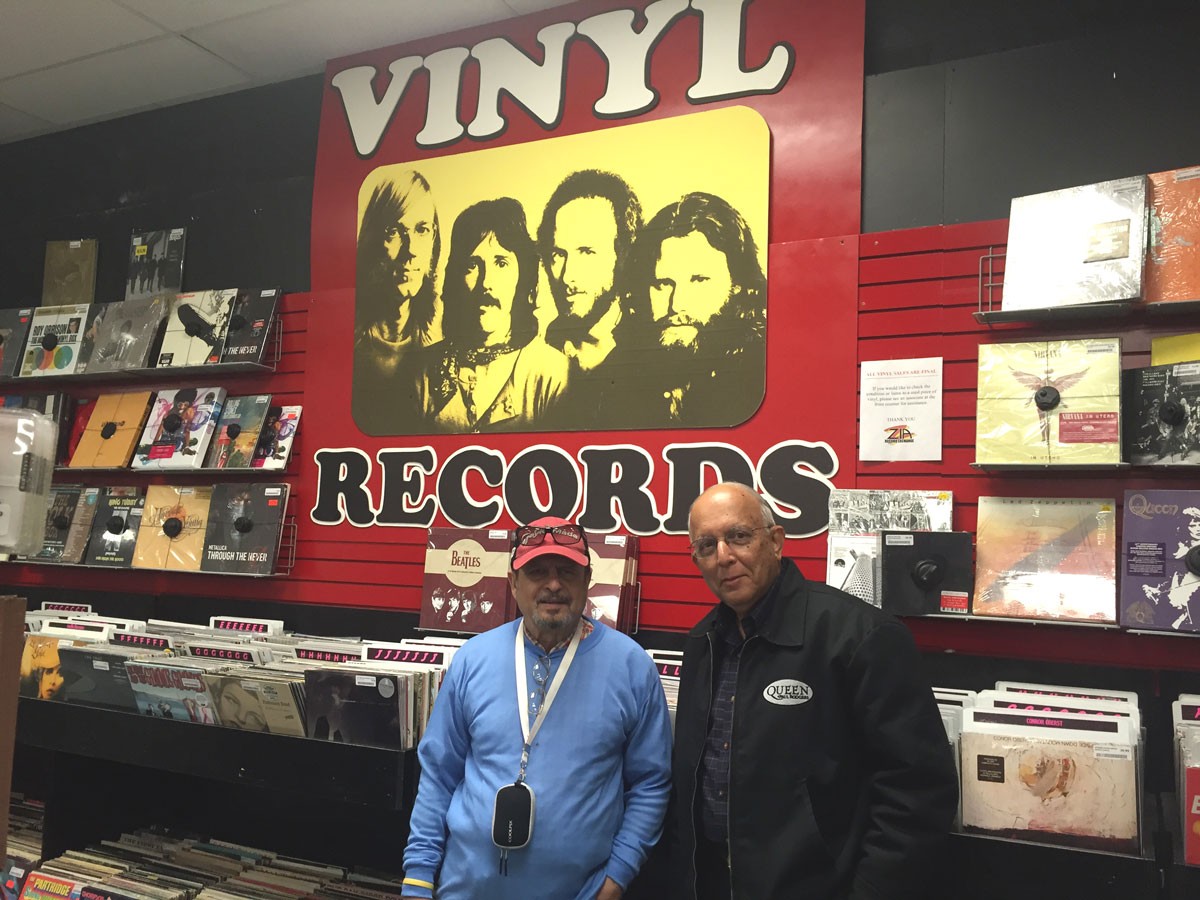 Rediscovering vinyl again and The Doors loom large – an important part of the band's set list from the late 60s and early 70s.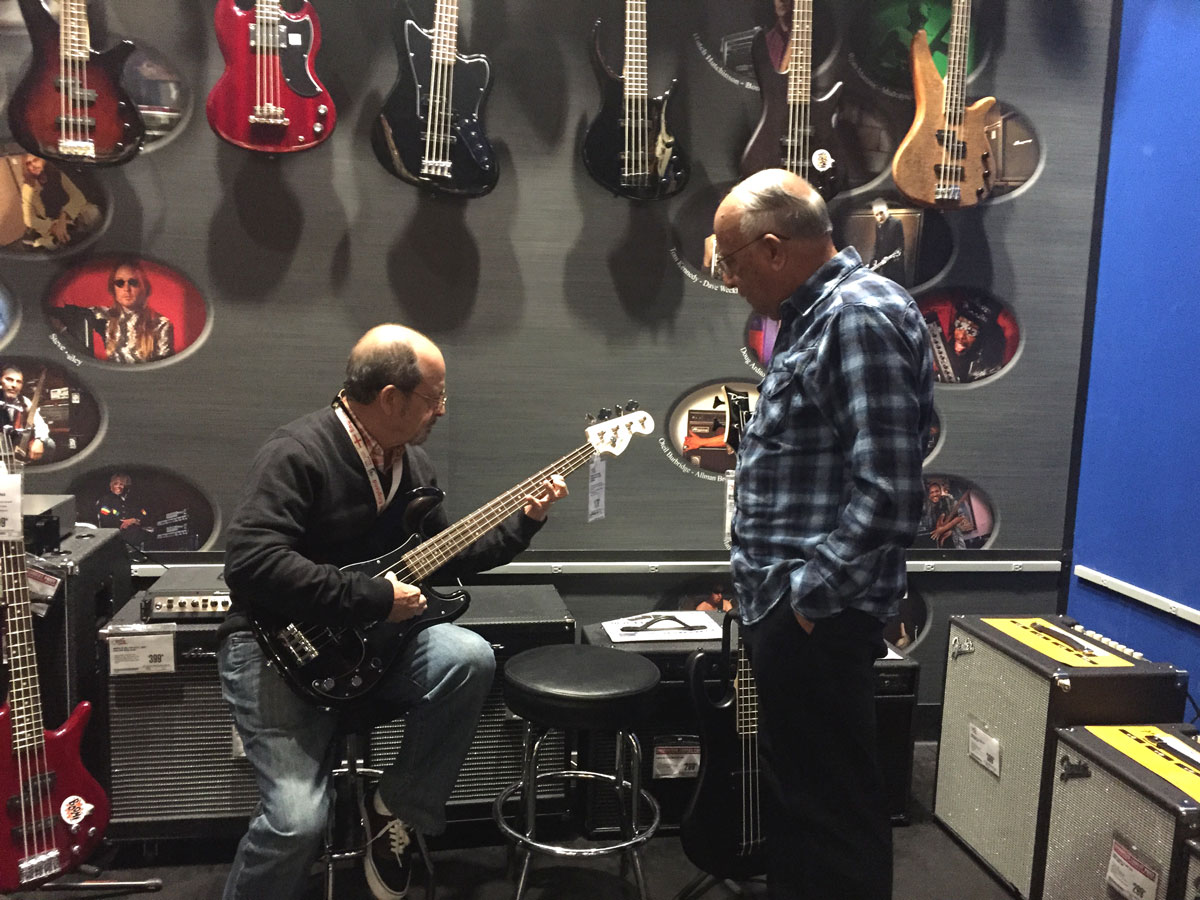 George rediscovers the magic of the Fender Bass at Guitar Center in Summerlin!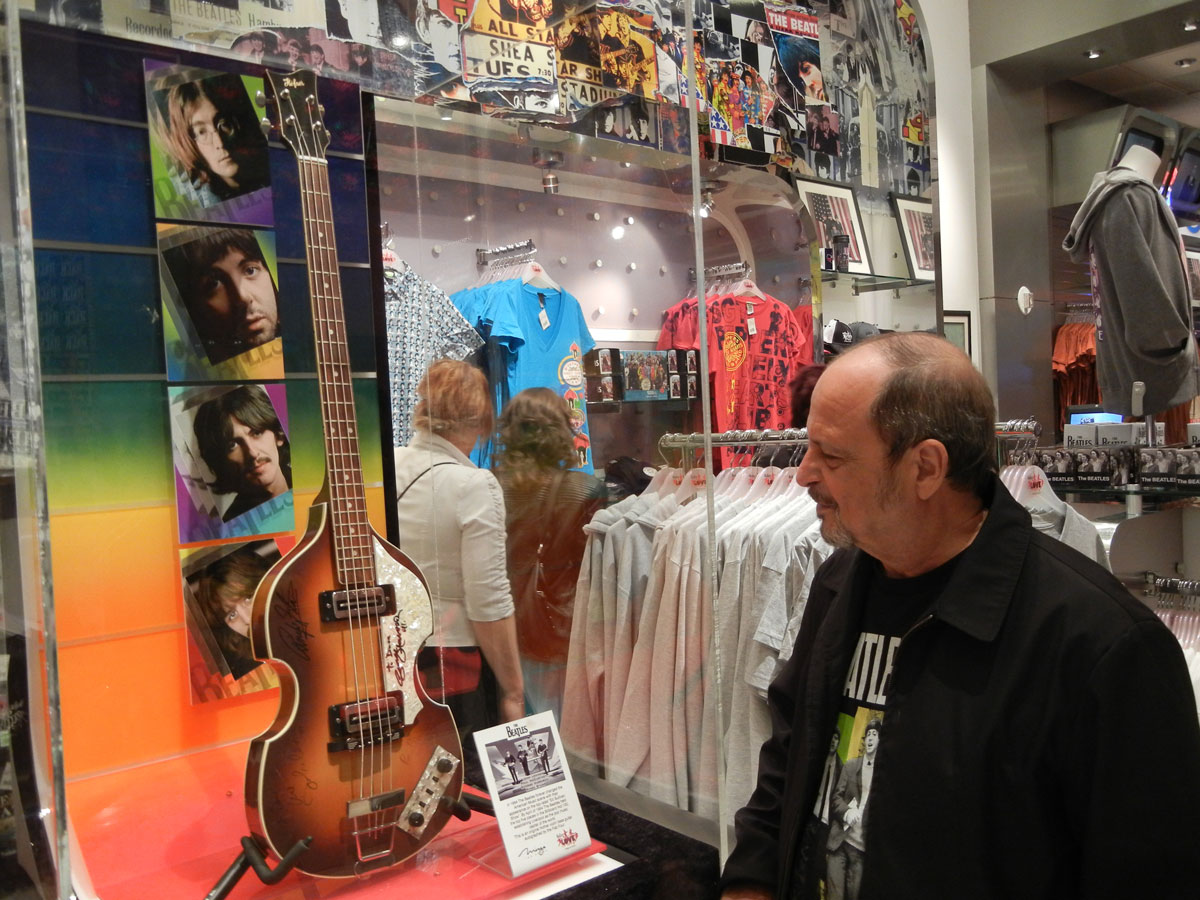 No visit to Vegas is complete for any music lover without a visit to The Beatles LOVE by Cirque du Soleil at The Mirage – and George is fascinated by Paul's original Hofner bass, signed by all four Beatles.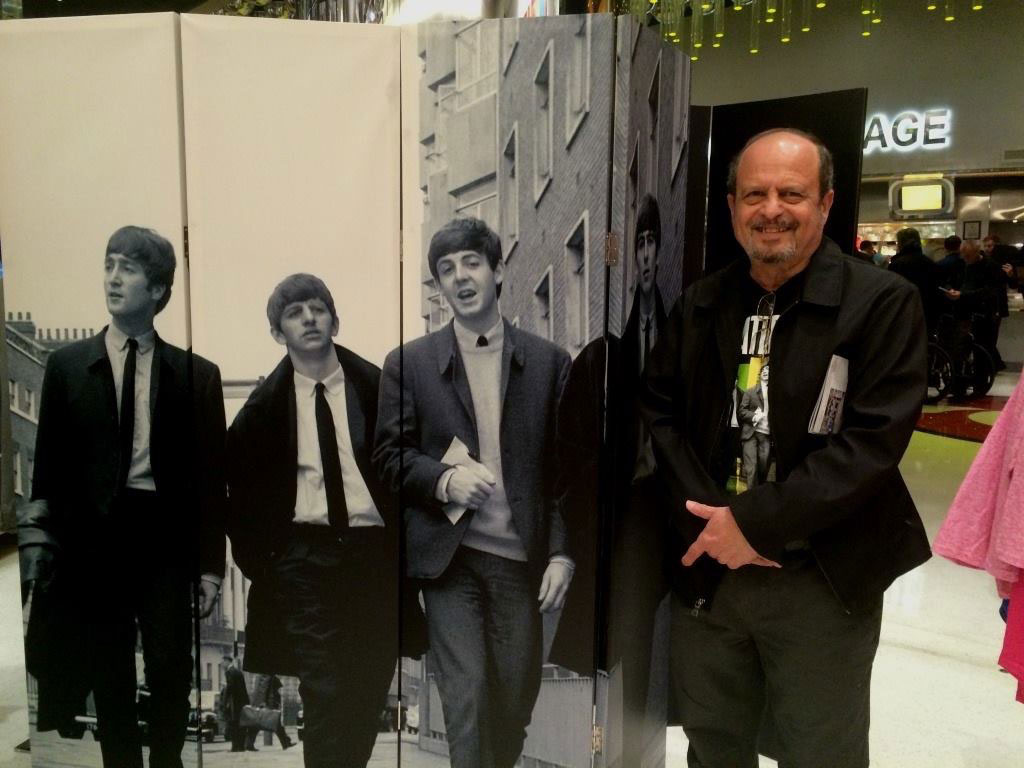 Left to Right: John, Ringo, Paul, George and George!
"There's A Love" is put back together – one take at a time – for the first time in over four decades!! Stay tuned for more for those who've heard the original and for new listeners whom we hope will hear it for the first time soon….